Sensi Predict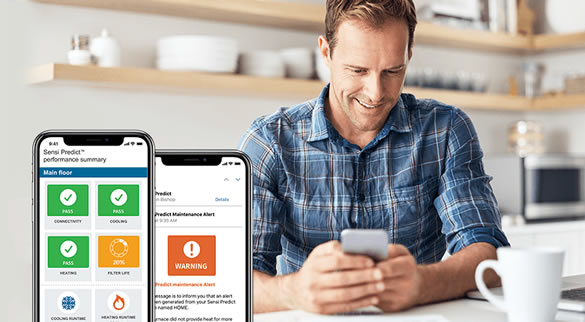 Sensi Predict - Meet the first ever smart HVAC maintenance solution.
Sensi Predict™ detects 80% of failures before they occur. Stay in the know and ahead of problems with monthly performance reports, real-time alerts and more. Sensi Predict is a HVAC maintenance system that simplifies your alerts to a green light or red light. Say goodbye to the anxiety of your HVAC system. The 10-sensor system analyzes your HVAC performance and lets you know how it is doing. It helps you stay ahead of problems and keeps your home in the comfort zone.
Watch Our Videos
Sensi Predict - the new Sensi smart HVAC maintenance.
Introducing the first-of-its-kind, proactive maintenance technology designed to keep you on top of your home's HVAC health. It includes ten custom sensors and the Sensi smart maintenance solution brings you vital information to help extend the life of your system.
ADVANCED HOME TECHNOLOGY
Designed to eliminate surprises.
Smart monitoring for your HVAC system.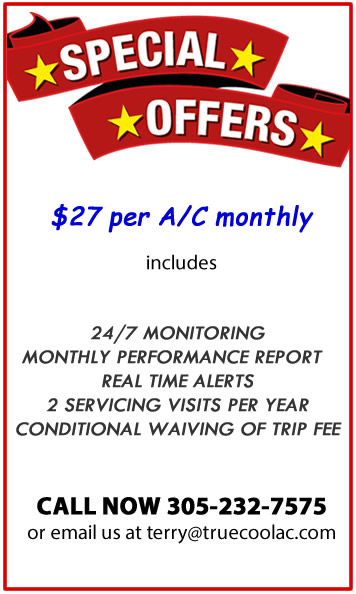 Proactive solutions for your Peace of mind.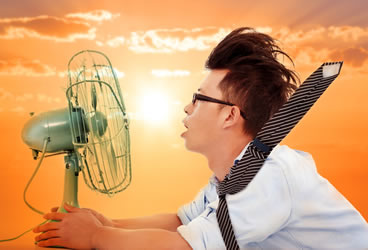 Prevent unexpected failures.
Continuous performance checks ensure small problems are identified before escalating into major repairs.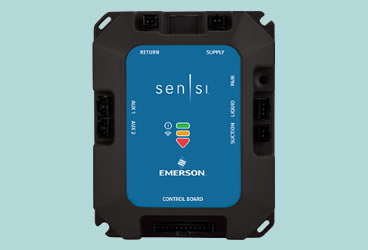 Prolong equipment life.
Just like the "check engine" light on your dashboard, Sensi Predict helps you stay ahead of essential maintenance for your system's longevity.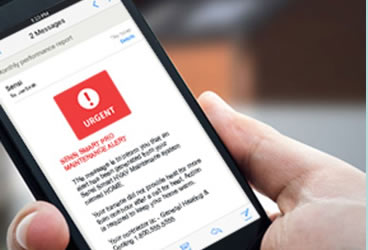 Lower utility costs.
HVAC is a major consumer of gas and electricity. Preventative maintenance can save up to 20% of your utility costs.
Predict. Prevent. Protect.
Smart monitoring for your HVAC system.
Sensi Predict - Meet the first ever smart HVAC maintenance solution.
1 - 24/7 MONITORING
Attached to your current system, 10 sensors monitor 32 functions for performance and efficiencies.
2 - PERFORMANCE REPORT & ALERTS
Detailed monthly reports are sent to your email to summarize system performance and energy use. Looking for unforseen or undetected malfunctions Sensi Predict identifies potential issues.
In the event Sensi Predict detects an urgent problem you will receive an immediate real-time alert by email.
3 - WAIVE TRIP & DIAGNOSTIC FEE
Depending on the issue, we will waive our trip & diagnostic fee.
4 - TWO ON-SITE VISITS PER YEAR
Our qualified personnel will do 2 on-site visits per year to service your unit.