Four Tips That Will Enable You To Fully Enjoy Your Air Filter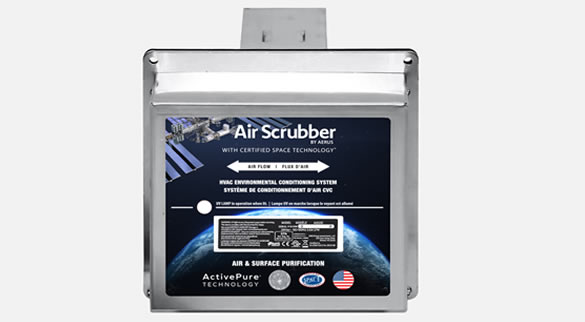 The objective of every homeowner is to create a comfortable space without piling up exorbitant utility bills. An excellent method of improving the energy efficiency and comfortability is by giving the air filter of your HVAC the required attention. Make maximum use of the air filter with these four tips and enjoy its full potential.
Understand The Air Filter For Your Specification
Filters are given a (MERV)Minimum Efficiency Reporting Value according to their efficiency. Select an air filter that is best for you using these specifications.
MERV 1 to 4
Filters within this specification offer minimal filtration. It is an excellent and cost-effective filter for preventing dust from the equipment, but has little effect on improving the quality of air.
MERV 5 to 8
This range is the best specifications for homes. It's excellent at preventing small particles that trigger allergies without limiting the flow of air.
MERV 9 to 12
This is a high-efficiency filter and the best choice for those with serious allergies and various pets to permit easy breathing. However, you might have to improve the blower of your HVAC by involving an HVAC contractor to balance the air restrictions like the tight weaves it generates.
MERV 13 to 18
This specification is excellent for facilities like hospitals, smoking lounges, and demanding commercial applications. This high rate of filtration is rarely required in the home.
MERV 17 to 20
Filters within this specification are known as High Efficiency Particulate Absorption (HEPA) filter. This filter is commonly installed into vacuum cleaners rather than HVAC equipment.
Recognize The Specification Of Your Home.
It is a general procedure to always replace the regular MERV 1-8 filter between 30 days to 90 days. Although this is a range, use the procedures below to determine how often your specific air filter should be changed.
A single occupant or vacation homes absent of allergies or pets: Filters should be changed between three to six months.
The regular suburban homes without pets: Filters should be changed every three months.
A home with one cat or dog: Filter should be changed every two months.
A home with two or more cats or dogs: Filter should be changed every month to 45 days.
An occupant has respiratory issues or allergies: Filter should be changed every 30 to 45 days.
Filters might need to be replaced more often in conditions with severe pollution levels or close to a construction plant. If you have doubts, examine the filter every month and replace it if required.
Create A Reminder For Changing The Filter
You are currently thinking about the condition of your air filter but how can you remember the last time you changed it after many weeks? Several available options that can be used to remind yourself of replacing the air filter include.
• Write the last replacement date on the filter's edge.
• The exact date that the filter should change should be written on the calendar.
• Have a reminder on phone set up.
• Register for email notifications with your HVAC provider.
• Have An Easy Method For Purchasing Replacements.
• Visiting a home improvement center every month to purchase new air filters can be very stressful. Also, the absence of a quick access to your replacement filter can make you procrastinate the task. Use these tips to make sure the task becomes very easy.
• Place order for filters that can be shipped to your location every month, two months, three months, or four months interval.
• Have a stock of filters that can serve you for a year.
• Purchase bulk filter to get discounts for each filter box.
• You can enjoy maximum energy efficiency and comfort throughout the year with these four procedures that will help you maximize your air filter. Reach out to www.truecoolac.com for more information.
True Cool AC are experts in utilizing the latest technology for your heating and cooling needs. For more information call or visit air conditioning service