American Standard Outdoor Units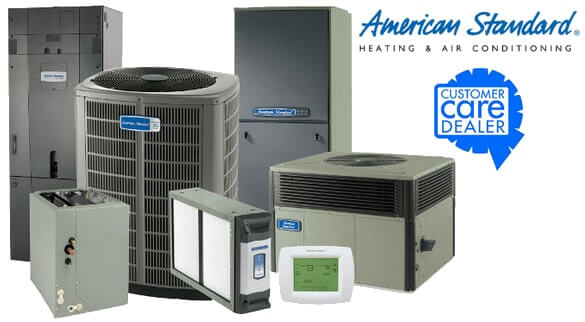 The American Standard AccuComfort™ system brings your home comfort to a whole new level.
Stay cool and comfortable when it heats up outside with a central air conditioner you can rely on. American Standard air conditioners keep your home cool on the hottest days with reliability and efficiency you can consistently count on year after year. Our heating and cooling system has remarkable self-control. You can expect to do nothing other than to just set it. It takes over from there and will automatically adjust itself to run at a more efficient speed in order to maintain your desired comfort level and control the humidity in your home, regardless of the weather conditions outside. Contact us today to review all of the outside units that we offer.
Enjoy the Comfort You Deserve
True Cool Air Conditioning Services Inc. has all the knowledge to advise you on any design, comfort, maintenance and service problems you may have regarding central air conditioning. Ask us about the benefits of using matched components, from the outdoor unit to the indoor air handler, with both using the AccuComfort technology.
Key Features & Benefits
Our AccuComfort™ variable-speed air conditioners work smarter to maximize home comfort at a lower operating cost.
A wider operating range allows our AccuComfort™ system to remain operating when the competition's products are cycling on and off.
Consistent with ½ degree in 1/10th of 1% increments, so you get the comfort you set and the AccuComfort™ technology does the rest.
Variable speed air conditioners are the quietest at 4dB below the nearest competitor minimum.
The lower compressor modulation and fan speeds yield amazingly low sound levels and max out the benefits of AccuClean™ technology giving you the advantage of offering the cleanest system available.
Enhanced Humidity Control gives you seamless comfort and helps with energy costs.
Built with quality materials, innovative features, durable construction to ensure dependable comfort for years to come.
Meets and Exceeds many local Utility and Government efficiency incentive program requirements.