Air Conditioning Repair Kendall
What We Do?
True Cool Air Conditioning Services Inc, based in Miami, Florida, is a leader in the Southern Florida central air conditioning & heating industry serving homeowners and businesses. Dedicated to providing ultimate heating, cooling and air conditioning solutions, we are a family-owned a/c contractor invested in providing you with the very finest cooling systems at reasonable cost. We service the South Miami, Downtown Miami, Coral Gables, Kendall and Doral areas. At True Cool Air Conditioning Services Inc, the customer always comes first. We've earned a premier reputation by tailoring systems specifically to each customer's needs. We offer top brands, expertise, friendly advice and opportunities that far exceed the norm, beginning with our Always-Free In-Home Estimates for air conditioning installations. We also offer air conditioning repairs.
Watch Our Videos
Sensi Predict™ - the new Sensi smart HVAC maintenance.
Introducing the first-of-its-kind, proactive maintenance technology designed to keep you on top of your home's HVAC health. It includes ten custom sensors and the Sensi smart maintenance solution brings you vital information to help extend the life of your system.
Read Our Case Study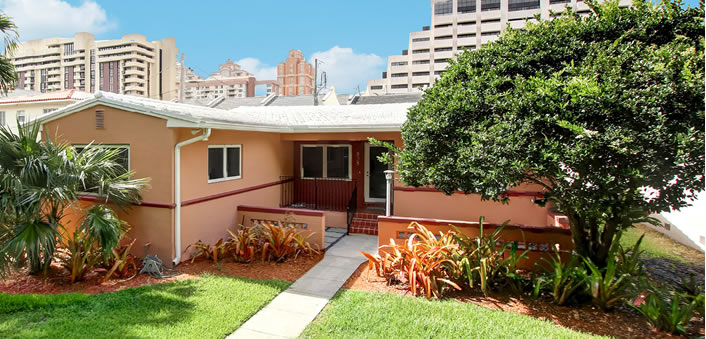 Ted Evangelakis and Maria Anderson recently completed a significant renovation to their 1,800-square-foot home built in 1960 in Coral Gables, Florida.
Looking for modernization in terms of aesthetics and performance, the couple turned to Zoned Comfort Solutions™ from Mitsubishi Electric, along with the kumo cloud™ programmable controller app.
.
Our Services
Heat Load Calculation
System Design
Indoor Coil Steam Sanitizing
HVAC Consulting
TUNE-UP Internet Special $125 per single family home system (Normally $175)
Our Certifications / Affiliations:
True Cool Air Conditioning Services Inc is an authorized American Standard Customer Care™ Dealer.
True Cool Air Conditioning Services Inc is an authorized Diamond Contractor by Mitsubishi Electric.
State of Florida Certified Air Conditioning Contractor License # CAC050366
Business Network International member since 2012