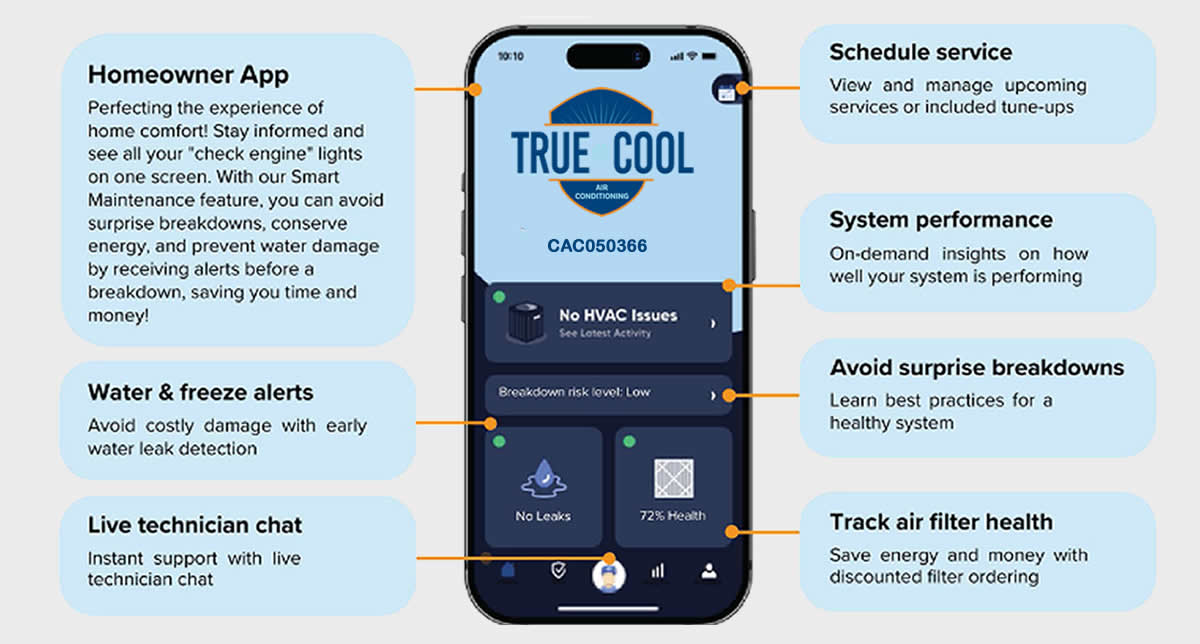 Meet our Smart HVAC maintenance solution.
The Smart HVAC Maintenance system will predict breakdowns before they happen. They catch small problems before they become expensive and can even detect an water leaks before catastrophic damage can occur. It also tracks air filter health percentage to optimize replacements and can monitor your HVAC system health through real-time data. All of these benefits will provide transparency with your service provider. It helps you stay ahead of problems and keeps your home in the comfort zone.
APP FEATURES
Our app features let you take control of your HVAC insights and health.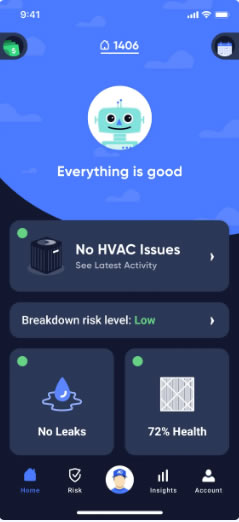 System status
Stay informed and see all your "check engine" lights on one screen.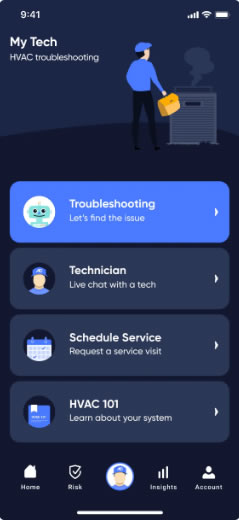 My Tech messaging
Live chat directly with HVAC experts in real time in the app to answer questions or troubleshoot an issue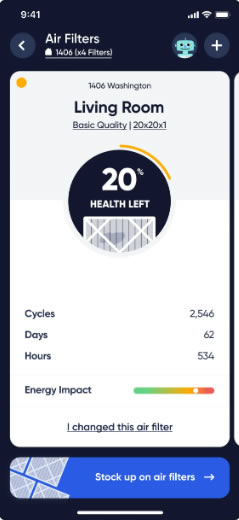 Filter health status
Status based on actual system pressures and have filters ship to your door automatically when you need them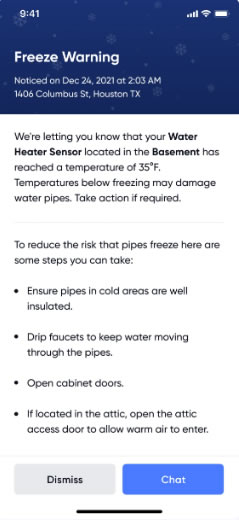 Freeze alerts
Receive alerts when approaching freezing temperatures to avoid damage from pipes bursting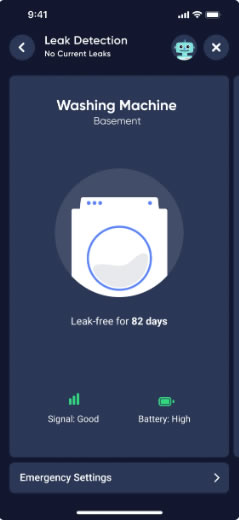 Water leak alerts
Detect water leaks before they cause catastrophic damage and become eligible for insurance discounts with monitored leak detection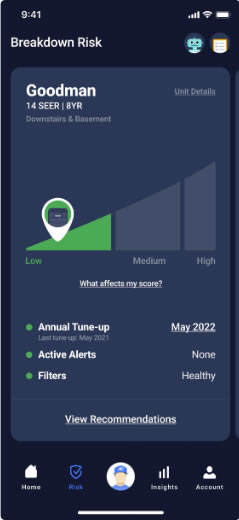 Breakdown risk score
Custom breakdown profile based on your system operation, equipment characteristics and behavior. Small changes made in advance can save a lot of time and money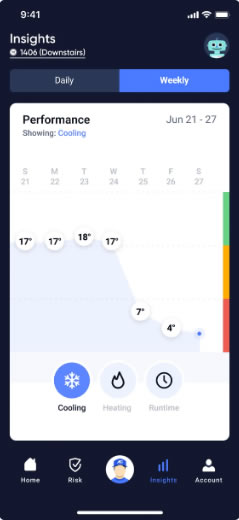 Daily Insights
We track cycle counts, runtime and daily performance to ensure everything is running well and alert you if needed
EASY FILTER MAINTENANCE
Stop changing filters at random. The app alerts you to the optimal time to replace your filter based on real-time filter performance.
Smart monitoring for your HVAC system.
1 - System Health
We track the exact percentage of the air filters in your home every day and let you know when to change.
2 - Your Health
Always have the freshest air filter protecting against dust, allergens, and airborn viruses.
3 - Energy Savings
A well-maintained HVAC system requires less energy to operate, saving you money on electricity bills.