American Standard AccuComfort™ System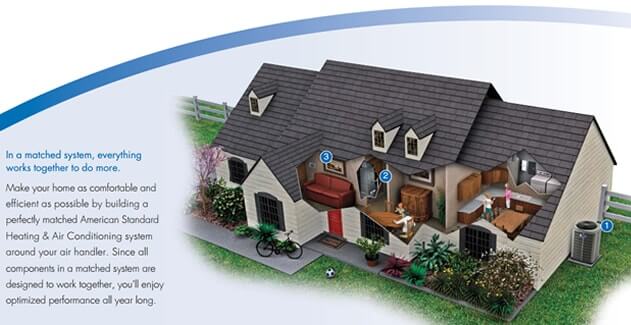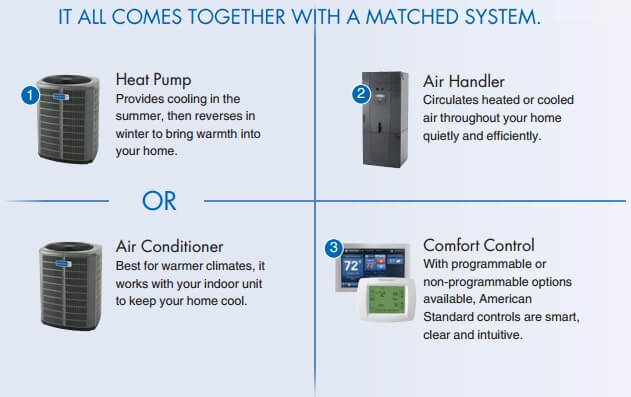 The American Standard AccuComfort™ system brings your home comfort to a whole new level.
Everything works together more efficiently when you have a matched system. Our goal is to make your home as comfortable as possible by providing a perfectly matched American Standard Heating and Air Conditioning system. Since all components in a matched system are designed to work together, you will enjoy optimized performance all year long. Our home comfort systems continue to push the boundaries of efficiency and performance, while still delivering on the American Standard's proud history of quality, durability and substantial value.
True Cool is an independent American Standard Heating & Air Conditioning dealer. We are highly trained professionals with years of experience and will work with you to choose a system that is right for you and your family. We will walk you through the entire purchasing process, conduct an in-depth analysis of your home and provide recommendations for the appropriate system.