Nexia™ Home Intelligence System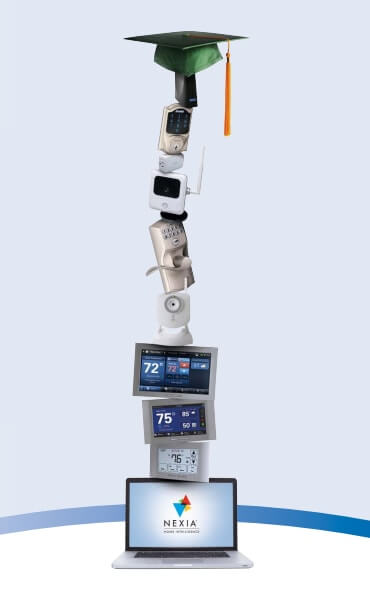 Take your home's comfort and efficiency to a new level. This system offers simple and easy home management from anywhere. Nexia™ Home Intelligence helps you stay connected to your home and people — all from a single app.
For more than a century, families have trusted American Standard Heating & Air Conditioning to keep their homes comfortable. We have been setting a higher standard of trust for over 100 years. We believe that comfort comes in many forms.
Today, our home comfort systems continue to push the boundaries of efficiency and performance by offering the remote home management capabilities of Nexia™ Home Intelligence. Welcome your family to a higher level of comfort!
No matter where you go, Nexia™ Home Intelligence offers a new way to take care of your home and family remotely using most web-enabled mobile devices, like your smartphone. With just the touch of a button, you can monitor and adjust your heating and cooling from anywhere to save energy. And that comfort and efficiency can be expanded upon with any of the many other devices Nexia has to offer. It's just one more way that American Standard is setting a higher standard of comfort for your family and your home.
Home Automation Made Simple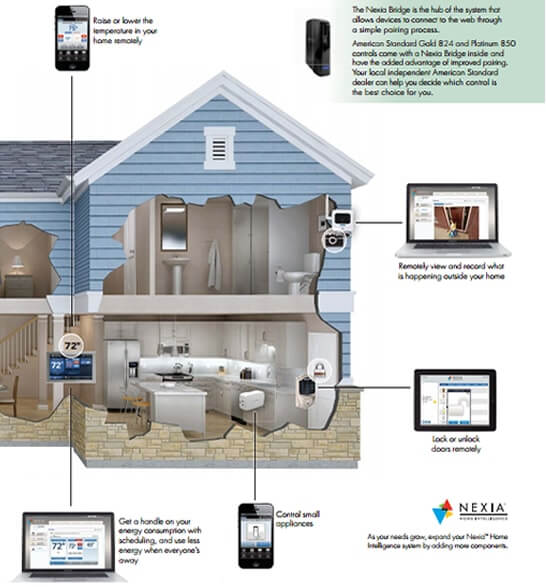 True Cool Air Conditioning has highly trained professionals with years of experience. We will work with you to choose a system that is right for you. We will walk you through the entire purchasing process and conduct an in-depth analysis of your home and comfort needs. We will then recommend a system that works best for your home.