Commercial Services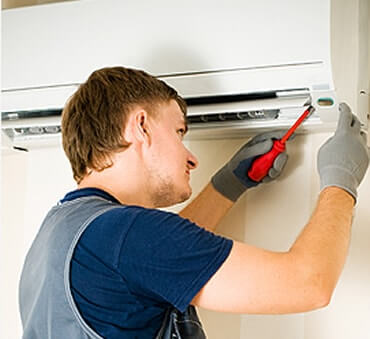 True Cool is a premier licensed and insured air conditioning contractor serving Miami-Dade county in South Florida.
When your HVAC system stops working properly, it can quickly lead to an emergency for you and your employees. Whether you run an office or warehouse and your employees are uncomfortable or you own a retail store that customers frequent, you need to get it fixed right away. Our specialists can ensure that the job is handled properly.
At True Cool, we work to immediately restore comfort if your HVAC system has stopped working properly and needs to be fixed or replaced. We are dedicated to making your business more comfortable for your employees and customers by maintaining and repairing your heating or air conditioning system. From a packaged rooftop unit to an indoor system, True Cool can cover all of your commercial heating repairs and air conditioning service needs in the South Miami area.
Our commercial HVAC services include:
Commercial air conditioning installations
Commercial air conditioning maintenance & maintenance agreements
Commercial AC Monitoring Service
Emergency commercial air conditioning repairs
Emergency commercial heating repairs
Commercial heating services
Whether you're in need of an HVAC unit repair, installation or maintenance service, we are equipped with the workmanship and products to safeguard your commercial system's dependability — day in and day out.
From planning a new construction project to brainstorming a potential renovation or addition, you need the best resources to help you get the job done correctly. That means you need trustworthy workmanship, high-quality products, and a company you can rely on for the installation of comfort to your commercial space.
We are committed to providing reliable, customer-focused commercial air conditioning services in Kendall and its surrounding areas.
CONTACT TRUE COOL FOR COMMERCIAL HVAC SERVICES IN THE Kendall AREA
Building a new commercial space or adding to a current one is a large commitment, both with time and money. That's why it's important to have every aspect of the project done properly, the first time around. With our team on your side, we promise you will receive proficient and dependable commercial air conditioning services and heating services in Kendall, Kendall, Coral Gables, .